Star Wars A New Hope : Obiwan Faked his Death in Order to Manipulate Luke. (700 words).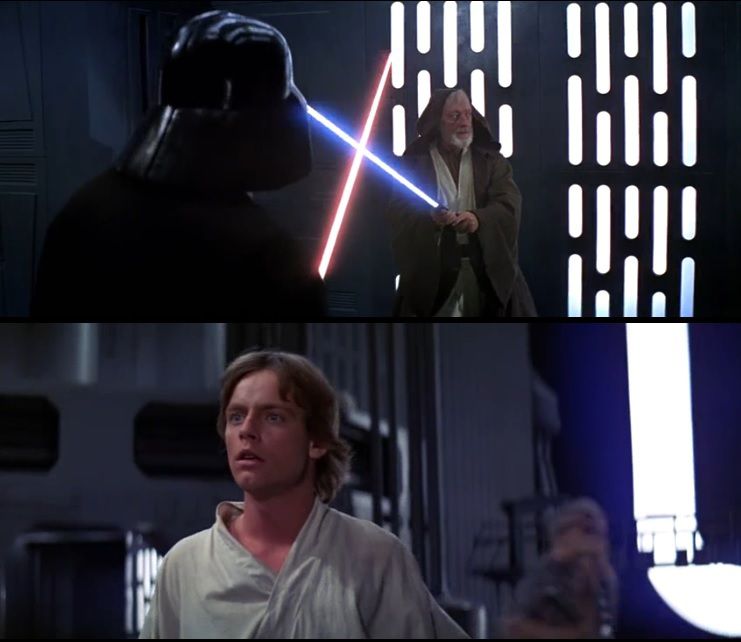 When I wrote my article about the fact that, in Star Wars, Leïa and Luke are not siblings, I knew it would be something difficult to believe for fans as well as for any average viewer. It's been a few years now and since no doubt has come knocking on my door -The Last Jedi even seriously consolidated my belief- and with Star Wars IX approaching, I feel like pointing at another element which already questions the most widespread perception of the story and which will be easier to believe than the story of Luke and Leïa's absence of family bond:
Obiwan does not die in A New Hope, that good old manipulator staged everything.
When I first saw Star Wars IV back in 2005, I was shocked by the mediocrity of the special effects used to picture Obiwan's death. The mise-en-scène itself was rather bad. The old Jedi stands up for no reason and lets himself be struck, as if he had suddenly decided that he would not win the fight and that his creaky body was too painful for him to keep fighting.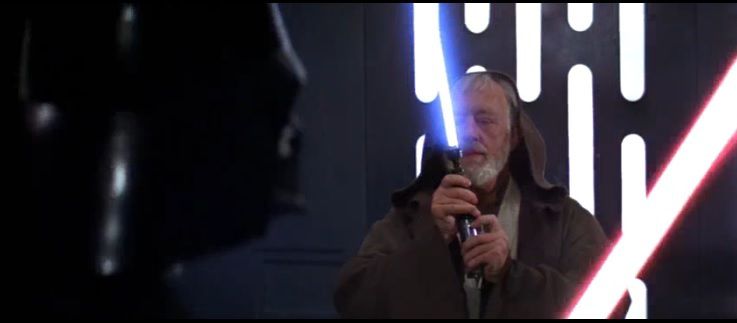 A few years ago, when I showed the movie to my girlfriend, she pointed at the fact that Darth Vador checks whether Obiwan hasn't changed into a small rodent. The idea made me laugh quite a bit until I realized that there truly is a shot of Darth Vador stamping on Obiwan's clothes in order to check whether he didn't shapeshift.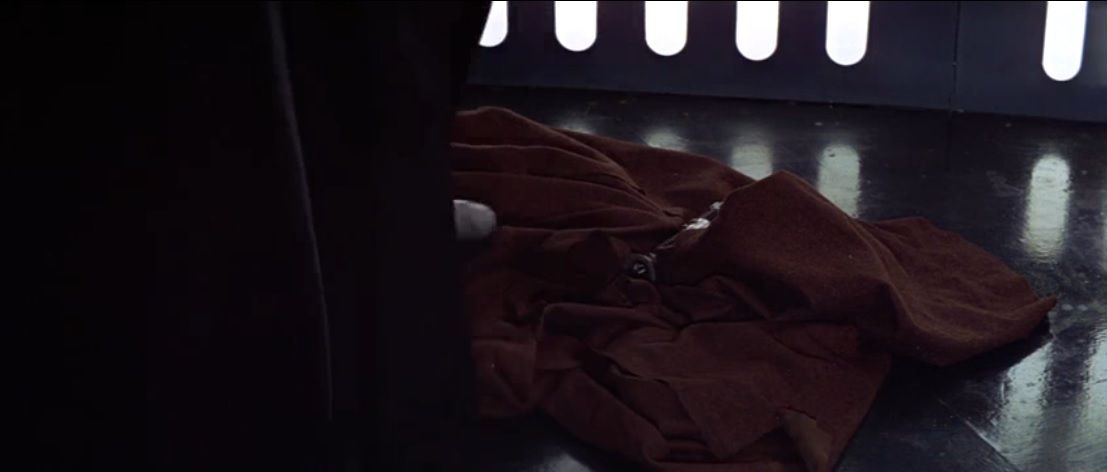 These two elements* eventually convinced me that truly Obiwan gets himself killed in front of look Luke on purpose. How is it possible not to think of a manipulation in these circumstances ?
*(Obiwan lets himself get killed, Vador is suspicious of the outcome)
The reason why Obiwan would let Darth Vador kill him is easy to imagine: he knows that Anakin is Luke's father and wants to cement the young jedi's disgust for the empire and his father.
It is all the more easy to imagine that Obiwan's death is a manipulation when the man reappears in The Empire Strikes Back… and admits that he uses mind control tricks in a New Hope… and admits in Return of the Jedi that he lied to Luke and manipulated him. That's a lot to accept. "I know, I've been lying and manipulating you since the beginning Luke, but right now I'm telling the truth Luke, I promise… also, it's not as if I had lied to you about something important. I just told you that your unknown father was dead so that I could manipulate you into killing him. That's not what I would call evil."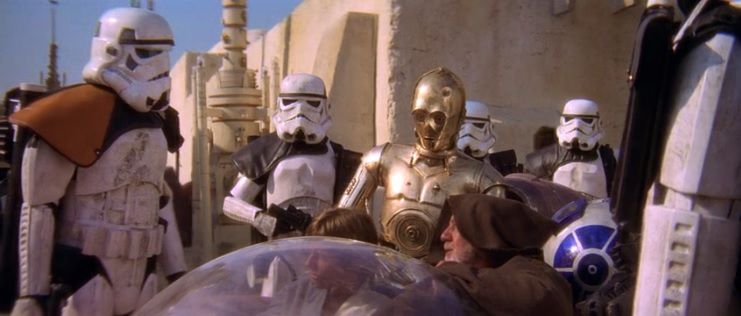 Just like for Leïa who (in my opinion) is only a soldier sent on a mission under the guise of a princess in order to protect her, a practice that can be observed in both episode I & II, I believe that the franchise gives us the tools to understand Obiwan's fake death in episode VIII in which we can see Luke project a double of himself lightyears from the planet he is on, in order to kiss Leïa, fight the army of the first order, fight Kylo Ren and disappe thus giving away the deception.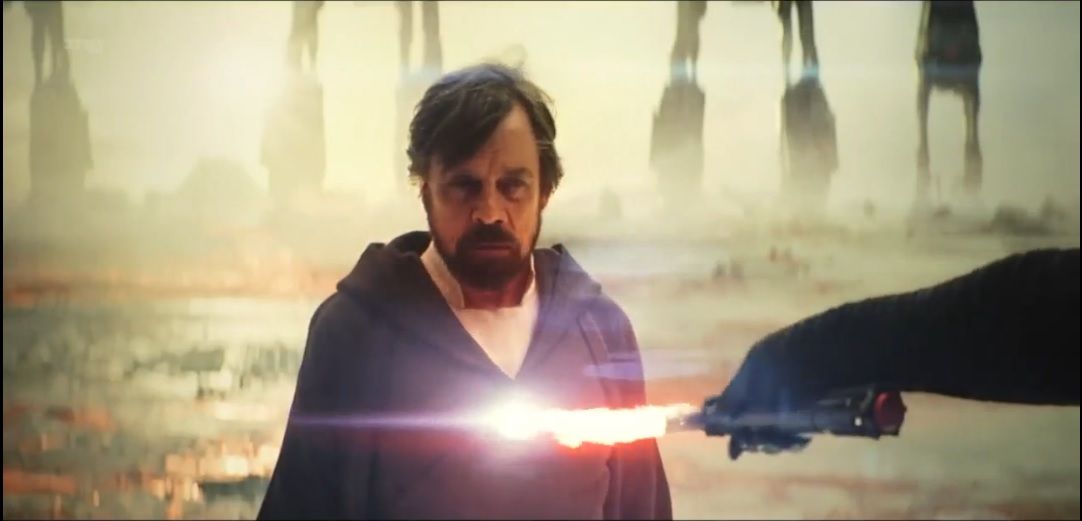 I believe Obiwan's main motivation isn't to fight the Empire but to take revenge over Anakin. The prequels trilogy gave us plenty of reasons why Obiwan might hate Anakin. First and main thing, Qui Gon Jin raised Obiwan since he wa a kid and made him believe he'd become the Jedi who would bring balance to the force, only to suddenly declare that his training was complete once he's discovered Anakin. Then Qui Gon dies and ask Obiwan to finish Anakin's training, it's a nightmare. More, I'm pretty convinced that Obiwan is attracted to Padmé but the jedi code forbids him to flirt with her… something that won't stop Anakin.
Obiwan truly has had a horrible life and it's very understandable that everything that he could want would be to take revenge in the cruellest of ways. Having Anakin face his son in a duel is not bad on that level.