Joker: Arthur Fleck is at the centre of a political scheme. (1300 mots)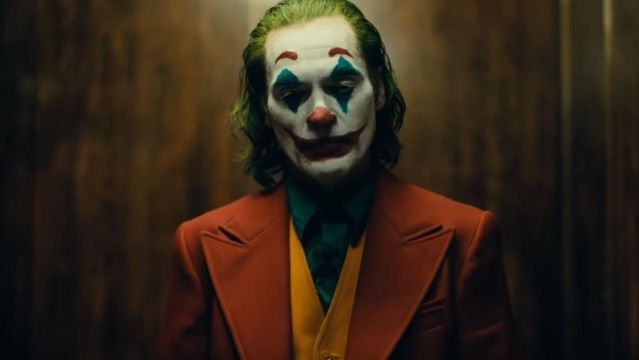 The world of politics is a violent, corrupted and ruthless one where careers and lives often hold on to a thread and opponents are eradicated thanks to lies, accusations and worse.
A political career is entirely prostituted to appearances as the main objective is to keep one's position. Again, there's nothing like a small scandal to get rid of an annoying adversary.
In 1986, french humourist, Coluche, dies in a motorcycle crash. Many believe that it was an assassination ordered by president Mitterrand himself. The reason would have been that Coluche knew of Mitterrand's secret daughter and had threatened to reveal her existence that which would have destroyed the president's career.
In Joker, Arthur Fleck abruptly discovers that Thomas Wayne could be his father and decides to lead an investigation… this right in the middle of an election campaign. What would happen if suddenly people heard of Wayne's hidden son, result of a fling with a maid who turned crazy since ? Well, what would happen is that Wayne would lose the election.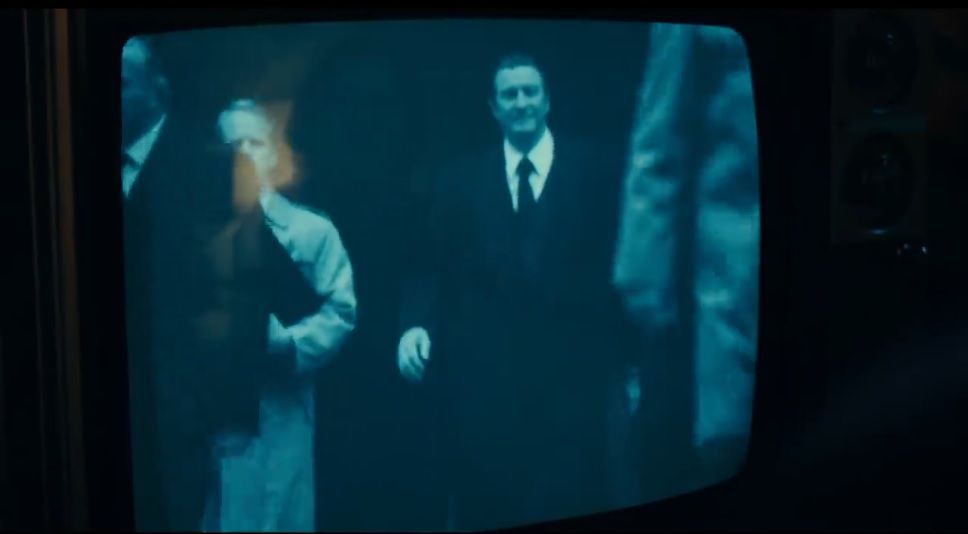 Arthur Fleck, the insignificant man, the social outcast, is truly at the centre of the next election campaign. What would Thomas Wayne be ready to do in order to silence the man ? What would Thomas Wayne's opponents be ready to do in order to have Arthur shout live on TV "I'm Thomas Wayne's hidden son !"
It would already be quite problematic if Arthur wasn't Wayne's true son, but I think that the structure of the movie rests upon the fact that he indeed is his son.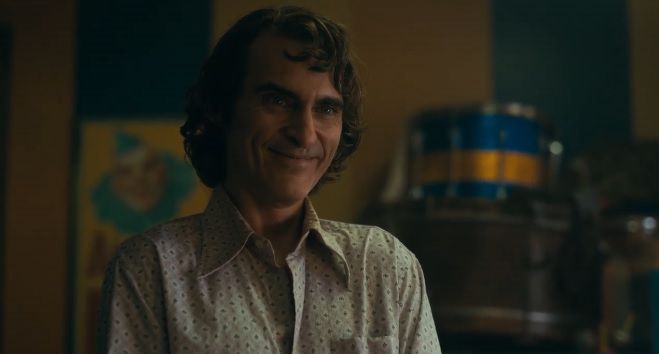 And so, a certain number of elements of the plot that we perceive as completely fortuitous are in fact most probably the results of initiatives taken by powerful people with no scrupules who wants to push Arthur over the edge and bring him to commit a crime and thus deal a serious blow to Thomas Wayne.
There is something violently gratuitous in Arthur's agressions that suggests ulterior motives. When a band of young men steal his cardboard sign only to then break it on his face and beat the hell out of him in a dirty narrow alley, no explanation is ever given for their behaviour. They don't know him and they don't even steal his wallet. Of course, spectators perceive this aggression as a sign of the social, cultural and economic collapse of Gotham, as a random and arbitrary act resulting from catastrophic contingencies. However, its absurdity also corresponds to the one of a deed ordered for a specific reason, and a specific reason there is: Thomas Wayne is going for mayor and Arthur Fleck is his hidden son or will soon believe that he is.
I can list three precise moments at which the movie suggests that there's more behind the story than one would believe.
When Arthur partakes in Murray's show, the man doesn't recognize him nor does he remember the way he mocked him.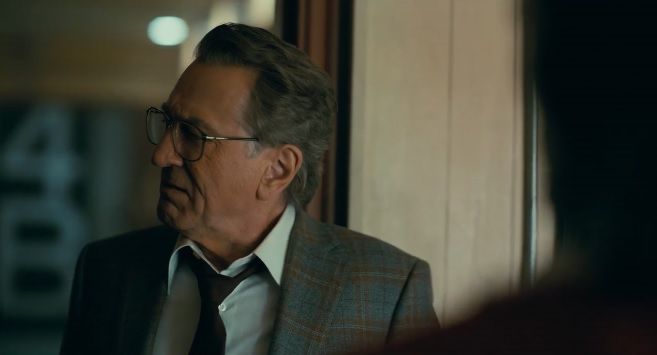 Yet, he is supposed to have invited him for very specific reasons that which is thus impossible as he doesn't even remember that Arthur exists. It is quite conceivable that Murray was asked to invite Arthur Fleck by a higher authority.
When Randall and Gary visit him, Randall pretends that the police came to the office but Gary denies it. Randall silences him with an hurtful remark. The police never came, he's lying in order to make Arthur feel threatened. Could he be part of the manipulation ?
Incidentally, Randall is also the guy who nicely offers a gun to Arthur after the latter has been assaulted. Another arbitrary gesture that has no apparent reason to be. That kind of weapon costs about 700 dollars and Randall is neither a benevolent person in general nor Arthur's friend.
It's really not that hard to imagine that Thomas Wayne's opponents could have Arthur attacked and then have him obtain a gun through one of his colleague, who would have been cautiously bribed beforehand.
As for Thomas Wayne, if he truly is Arthur's father (and I'm convinced that he is), he very probably has had Penny Wayne's file at the asylum falsified and is behind chemical straitjacket in which Arthur is imprisoned at the beginning of the movie.
All these practices are « common » in the world of the too powerful. Sending a problematic person to the asylum is not an original idea.
The strange bullying in the metro that turns into a beating is quite random too. It's not clear why the guys bully the girl and there's something absolutely off in throwing a french fry at her. I know I'm being very specific here but I really feel strongly about this. In movies, agressions are given a dynamic. In this case, the most obvious one would be sexual attraction and rejection. The reason of the aggression can also be race, weirdness, money or any possession. Here, it's just vague and it feels unfocussed and staged.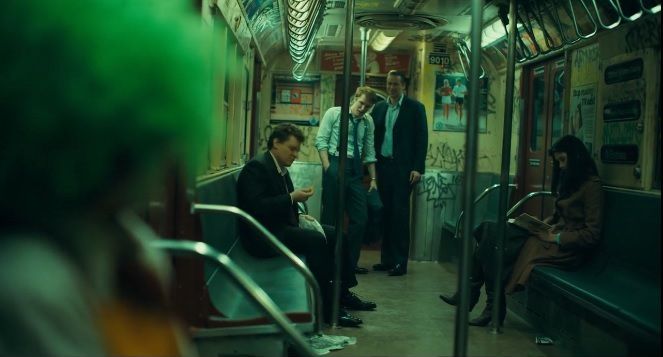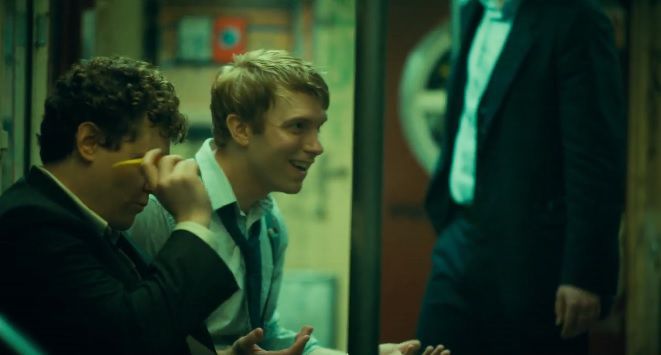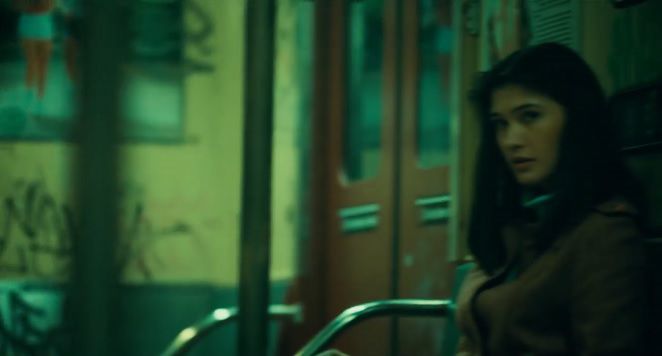 I love how the girl's look of distress is introduced. The guy throws a fry at her, she looks at Arthur before anything..
More interesting is the case of Sophie the neighbour whose relationship with Arthur will turn out to have been a hallucination of his.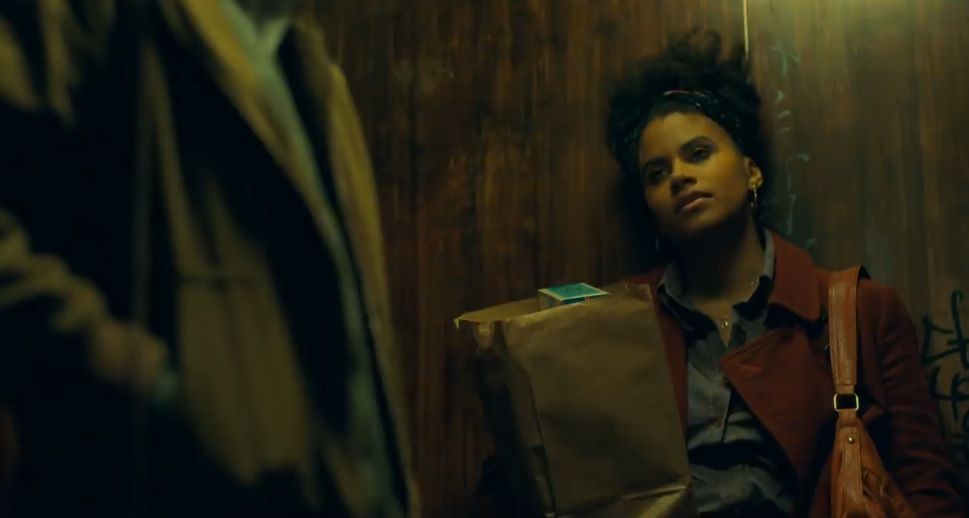 A lot of spectators found this element to be very weak, clumsy and cliché as well as the numerous explicative flashbacks that show Arthur on his own when we had believe to be accompanied by Sophie.
Personally, I also thought the flashbacks were a bit strange and heavy handed but I was more intrigued by the moment at which the revelation takes place. In general, that kind of twist comes at the last minute of the film. To make a complete hallucination out of one of the main characters suggest a very severe mental disorder on the side of Arthur when nothing else indicates anything of the kind. He kills people sure, that makes him a murderer, not a man who's lost touch with reality.
As I was saying above, I believe that Arthur's medical treatment is the result of an initiative of Thomas Wayne who wants to muzzle him. Just like his psychologist who just doesn't care about anything he says simply because she knows that there's nothing wrong with him.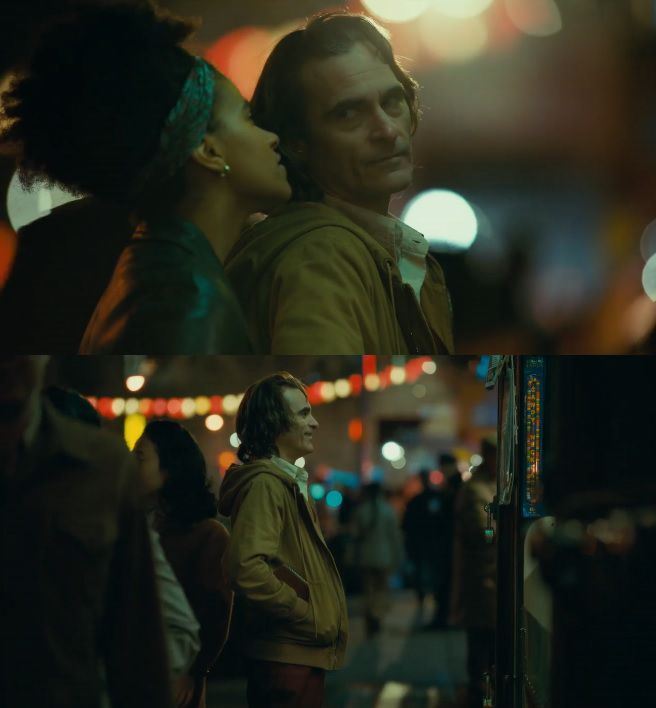 As a consequence I believe that when he stops taking his pills, Arthur doesn't lose touch with reality but on the contrary recovers his lucidity. Sure, a schizophrenic person might experience hallucinations if they stop their treatment, but Arthur Fleck isn't ill.
His love story with Sophie is real.
Another indicator of that, is that when they make love, he goes to her apartment. Yet, the flashbacks that are supposed to show us what truly happened, only suggest that Arthur was imagining Sophie's presence. There's no space/time disorientation, only the invention of a female presence. As a consequence, when Arthur meets Sophie at her place and they make love, he necessarily goes to her place. If he had invented his relationship with Sophie, things could not have taken place at her apartment. It's her who would have appeared on his doorstep. It's the same thing for the final discovery, he's at Sophie while she is away. He waits for her. If their relationship was an hallucination, this situation would be perfect for him to hallucinate their conversation. He wouldn't wait for Sophie's return to start imagining their interaction, she would surprise him right in the middle of a conversation with her imaginary double.
And so, if their relationship is real, why would Sophie pretend otherwise ? Two possibilities. Either she's been paid to seduce him, sleep with him and then pretend nothing happened. Or, things truly happened spontaneously between them, but she was paid to put an end to the relationship. She's poor, she's got a kid, it's not hard to imagine how she can be motivated.
The flashbacks become far more subtle as they depict Arthur's mental revision of what happened, they're not an inserted objective explanation for the audience to understand.
The last element of manipulation that I've noticed, is the car crash that frees Arthur from the police car he's locked in. The criminal just directly frees Arthur before finding Thomas Wayne and murdering him. The two actions are far too oriented to simply be the result of random chaos: someone wants Arthur to be free at the moment Thomas Wayne is killed in order to create the perfect culprit.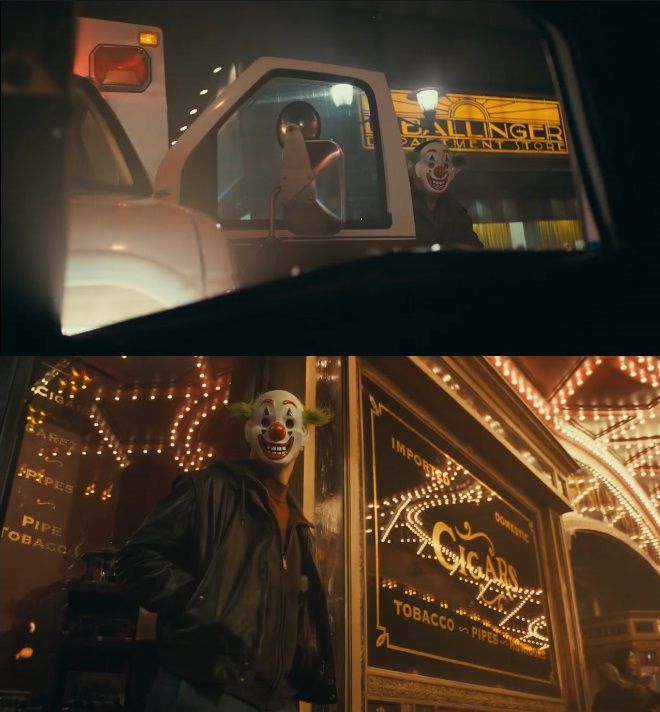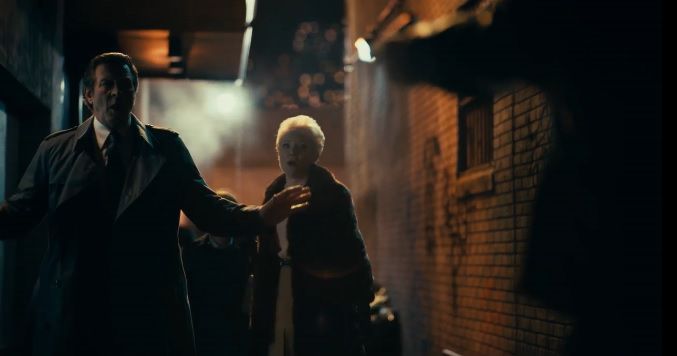 And so, in case I've lost you, my point here is that Arthur Fleck, because he's Thomas Wayne's son, becomes the target of both camps running for the election. His father wants to hide his existence and silence him, his father's opponents wants Arthur's identity to be revealed and attached to a bloody crime so that it ruins Wayne's chances at the election.